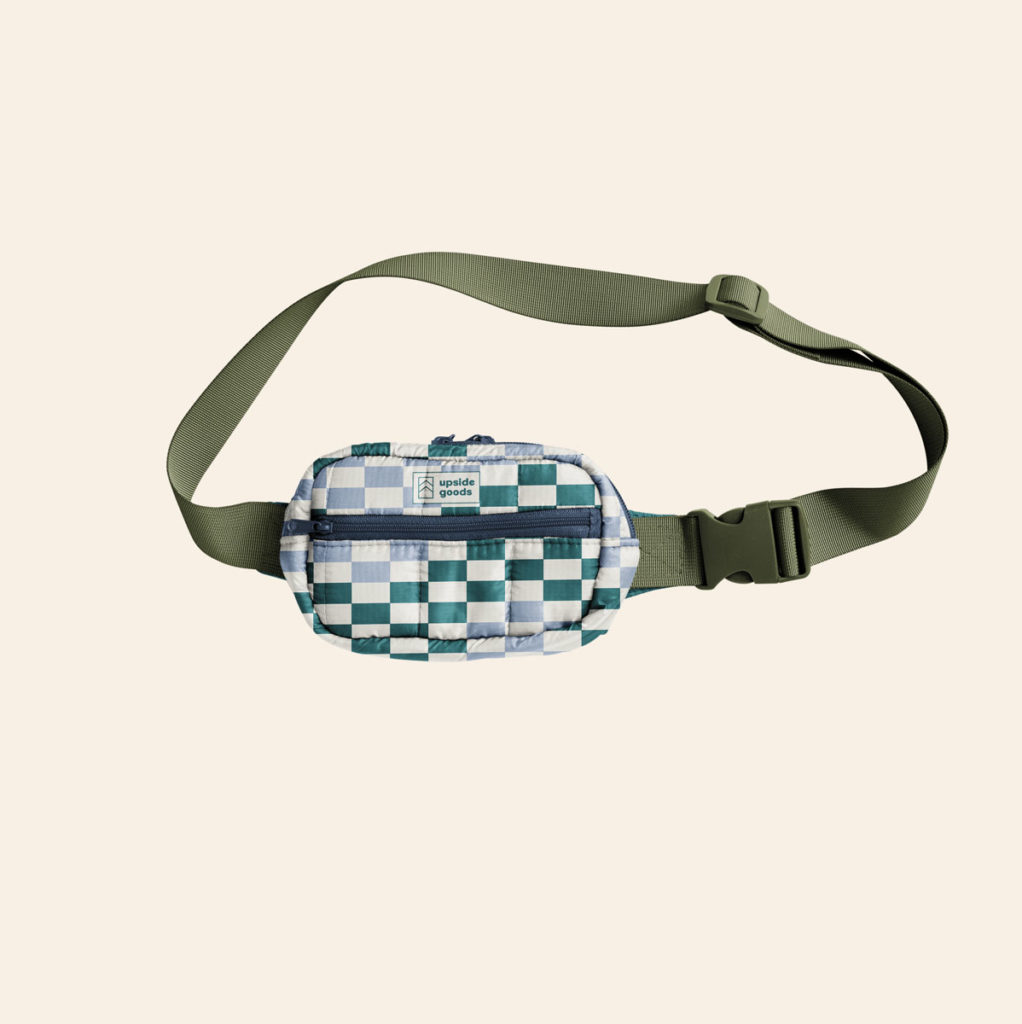 The Hip Puff Pack
5281-PP; 48pc minimum
This small hip bag features "puff-puff" texture as a nod to the puffer jacket trend we have been seeing all winter. In addition to the classic fanny pack style, this hip bag can be worn 3 separate ways, my favorite being the front sling. This bag is customizable from start to finish; the strap, zipper, fabric, color(s) and even size are up to you, the buyer.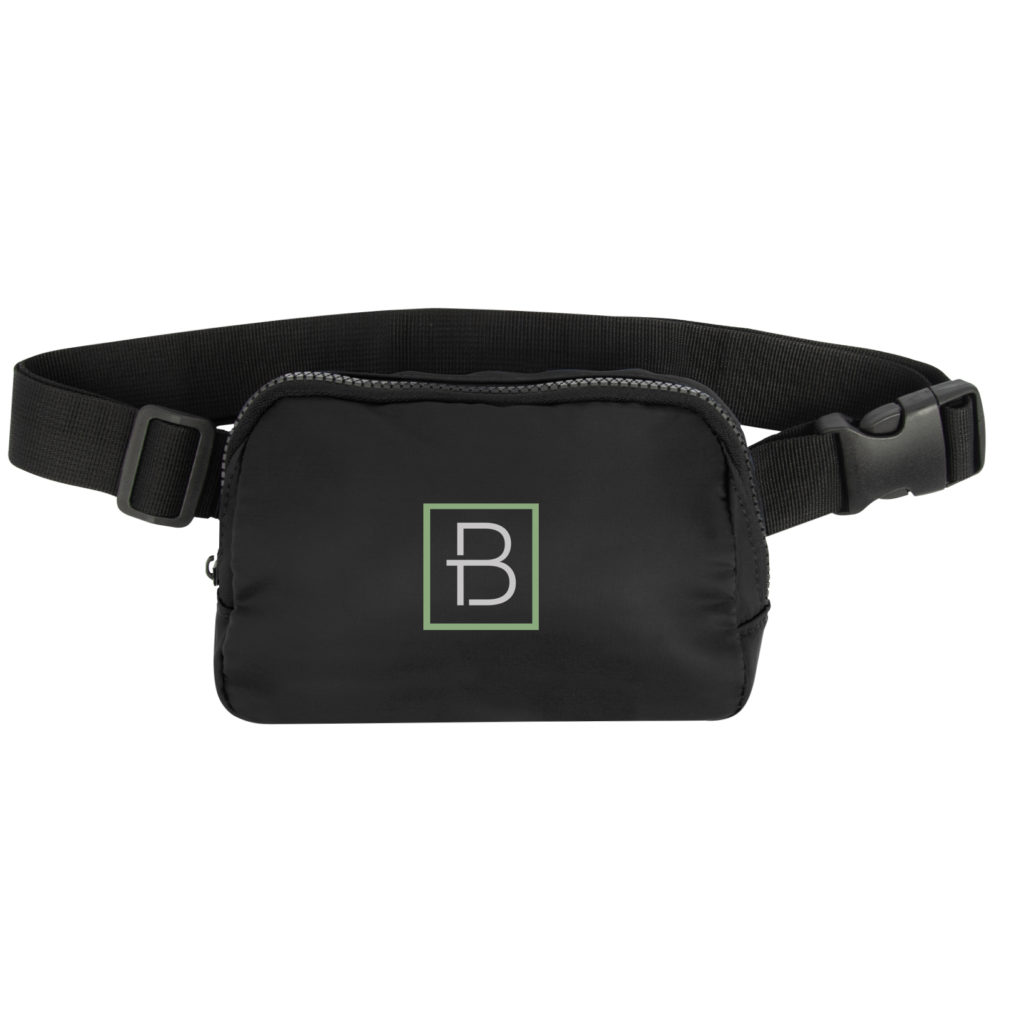 The "Anywhere" Belt Bag
30064; 100 piece minimum
This classic style of bag is loved by all! With your choice of black, gray, or navy, this "anywhere belt bag" lives up to the hype. During the 2022 holiday season, we chose the black version to use as a self-promo and gift to clients. Adding your logo to this simple piece is a guaranteed way to make an impression.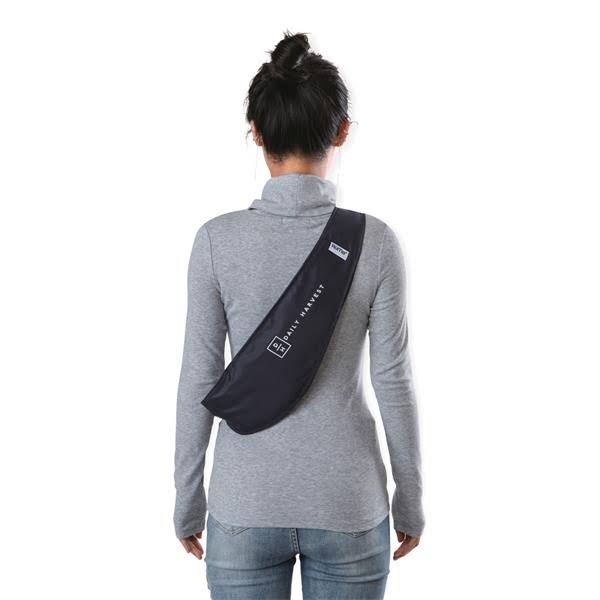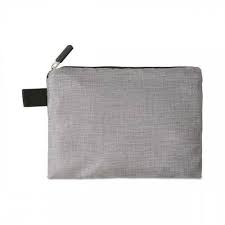 The Compact Adventure Sling
00615-080; 50 piece minimum
You won't find this anywhere else. This one shoulder sling bag compacts into a small zipper pouch, making it perfect for travel and those who love to save space! It offers a wide area for customization and a practical, unisex design. We think this would be perfect for a parent on the go, quick trips to the grocery store, or even daytime activities like theme parks, keeping all your belongings close and secure.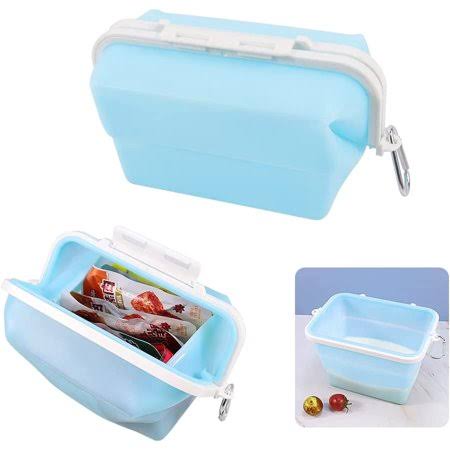 The Eco-Friendly, Stay-Fresh Lunch Bag
2079-TV00; 100 piece minimum
I'm sure you've seen reusable silicone bags hit the big box stores as an eco-friendly substitute for your average plastic bag. Playing off that idea, this lunch box is made of high-quality food grade silicone, non-toxic and SAFER than general plastic material. The snap on lid creates an airtight vacuum seal that will keep your food secured and fresher longer. Temperature resistant silicone makes them perfect for the microwave or freezer.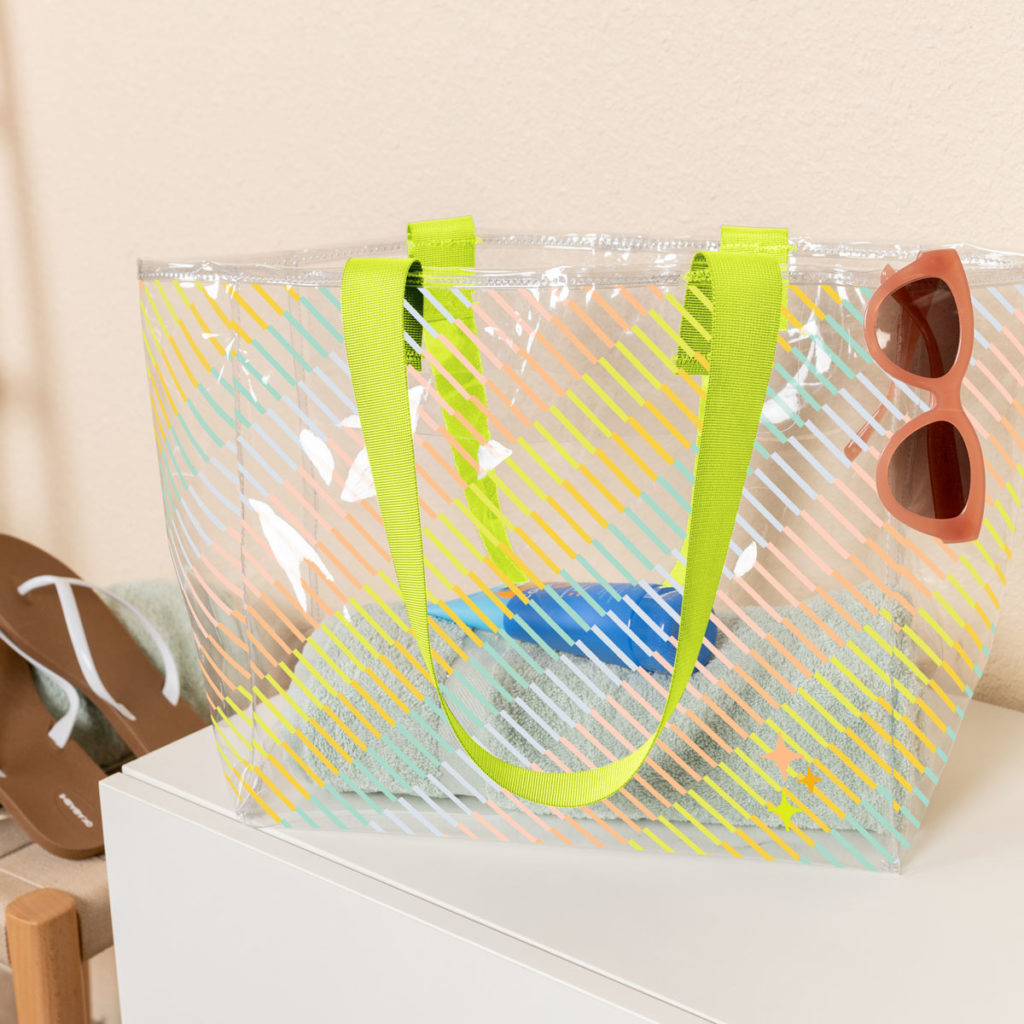 The Versatile, All-Day Haul Tote
2079-TV00; 24 piece minimum
The All Day Tote is made for the long haul, but it works for the short haul... or the medium haul. Whether you're bringing home the groceries or taking some work home with you, or toting a change of clothes, this bag has the room you need. Every component of this bag is 100% customizable to your brand.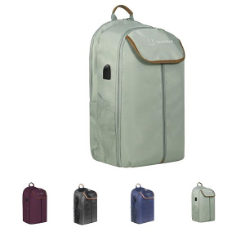 The Mobile Office Companion
IPPP273; 100 piece minimum
Made of 600D polyester, the centered opening under the front flap provides easy access to your paperwork and files on the go. The zippered back compartment with padded laptop pocket is the perfect addition to help mobilize your office essentials for the hybrid work environment.
The Earth-Saving Sling
BP430; 48 piece minimum
This natural paper sling bag is water-repellent yet washable while conveying eco-friendly marketing. There is a pocket on the inside for your laptop and on the outside for all your essentials. Biodegradable and vegan, this bag screams sustainability while also sporting your brand. If you are passionate about the planet, this is the bag for you!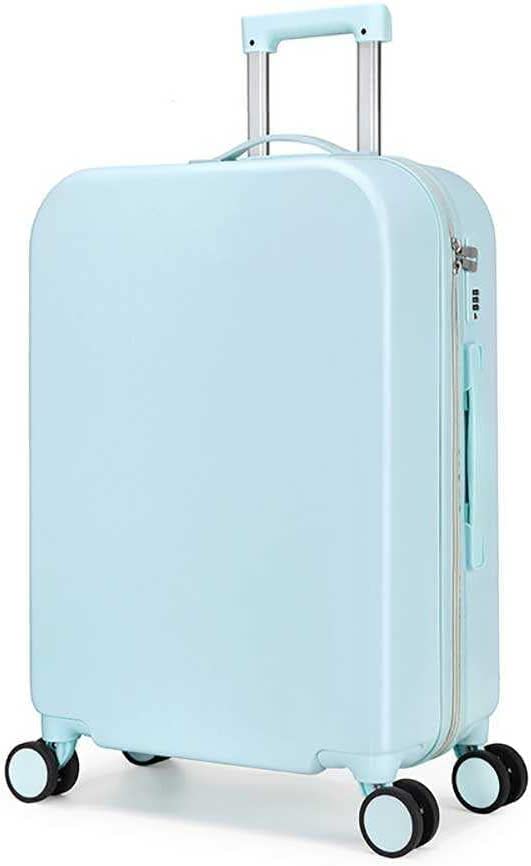 The Trusty Traveler Spinner Suitcase
IPGH716; 50 piece minimum
Available in a 20-inch carry-on and 24/26/28-inch checked luggage, this bag meets every traveler's needs! The outside is hard, durable, lightweight and the textured surface helps to prevent scratches. Choose from a variety of unique colors to easily distinguish at pickup. From 360-degree spinning wheels, to Inside zippered compartments, this bag makes carrying around your valuables, that much easier!
The Mod Pod Pouch
MOD3PK-GD/MOD3PK-TV00; 50 piece minimum
First and foremost, these mod pouches are modular - creative, right? Built for the organizers, they're perfect for short trips and light packers. Think smaller packing cubes, ready to be filled with anything you need on the go. And of course, 100% customizable from top to bottom.
Ridin' solo? Check them out individually: small, medium, and large.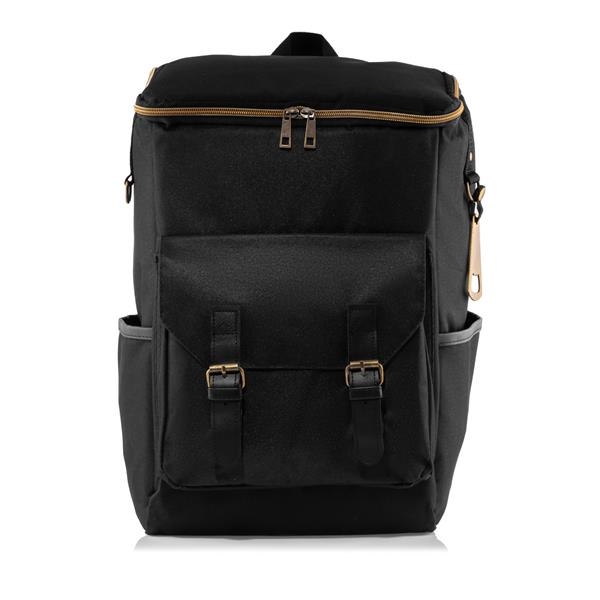 The Chill Day Pack
BP395; 49 piece minimum
You would never guess that this chic, black and gold backpack doubles as a 24-can capacity insulated cooler. Made of durable 600D material, this bag features a zippered main compartment with heat-sealed PEVA lining, removable and cleanable clear insert and a front buckled flap with magnetic snaps. The cherry on top is the Included bottle opener to make your next drink easy.